ABOUT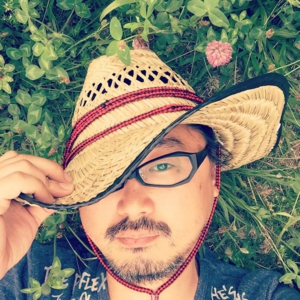 Born in Tatebayashi Gunma – (Japan)August – 1971 Lives and Workin Tokyo (Japan)
I express the spirit of beauty of Japan via my photograph. I am very interested in my heritage and I am proud of it.I pursued my spirit of beauty, and I arrived at an old Japan spirit of beauty. My photograph contains the mode of expression of a Japanese picture. Please enjoy my work !
Work
Commercial Photography
Fashion
Portrait
Nude
Annual report
Landscape
Nature Photography
Photographic Equipment
SONY A7RⅤ
SONY A7RⅢ
SONY A6300
SONY A900
CAMBO SC
Exhibition & Prize

2005.August
Foto premio of Photograph exhibition winning a prize of Konica Minolta

2005.November
The 1st DOCKSON Howard semi-grand prize winning

2006.April
The 34th APA(japan advertising photographers' association) public advertisement exhibition public and advertisement section encouragement prize winning

2006.July
6th Annual Summer All Media Juried Online International Art Exhibition(Upstream People Gallery)

2007.April
Article serial is started by "digital camera magazine" of Japan.

2007.December
Art show "Small Rays of Hope and Fragments of a Larger Idea"
(The Rhonda Schaller Studio ,NY ,USA)

2008 April 10 – 18
Photograph exhibition "Shangri-La" at Konica Minolta plaza Gallery A(Japan)

2008.April 24 – May 14
Art show "WHAT A DREAM"(SooSoo gallery, Tallinn, Estonia)

2008.June 16 -July 6 Art show "Ship of Fools – Ship of Hope, One World"(Yarra Sculpture Gallery, Abbotsford, Melbourne Australia)

2008.August 2 – 10 Art show "Ship of Fools – Ship of Hope, One World"(Ballarat Australia)

2009.January
APA AWARD 2009 / Photograph work category prize winning

2009.March
Sony World Photography Awards2009
Professional – Commercial – Fashion category 3rd Place.

2010.January
exhibition 'Curious about the world' Tallinn Estonia Eduard Vilde muuseum Kastellaani Gallery



an excellent printer, and a retoucher.
Forming is deep also in digital.